The InSinkErator MultiTap System combines a contemporary mixer tap with a near-boiling hot water lever to provide standard hot water, filtered cold and near-boiling water on the spot.
The modern kitchen is the heart of the home, where we all love to gather and spend time with friends and family.
With space constantly in demand, we are all looking for clever ways to gain more space with appliances that are aesthetically pleasing. MultiTap has achieved this by incorporating the kitchen kettle into the mixer tap.
Please note these products are for domestic use only and the warranty is void if installed in a commercial application.
Plug-in convenience with the NeoTank™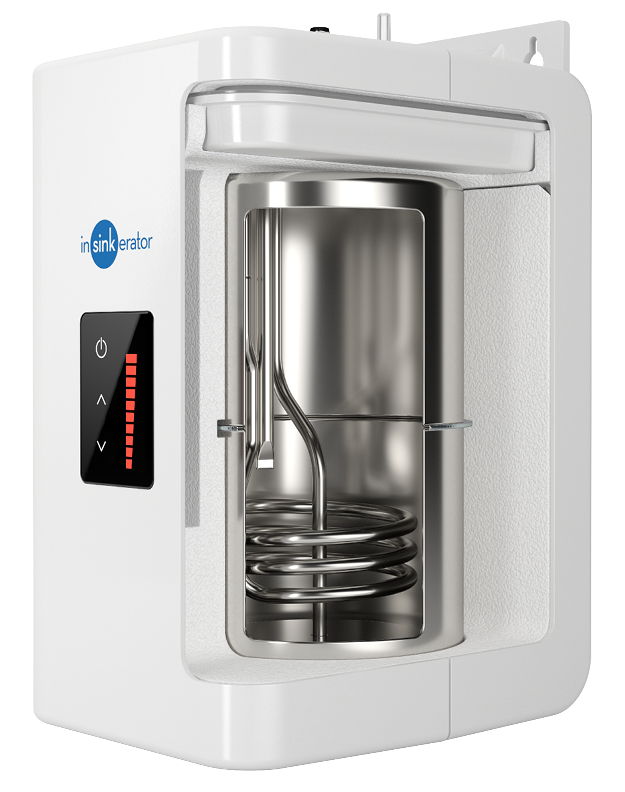 The compact and innovative NeoTankTM delivers near-boiling water for hot drinks and slashes your cooking times with a stream of steaming water for vegetables and pasta dishes. This ingenious unit also comes with an optional connector that allows you to filter your cold water as well, giving you great-tasting filtered water.
NeoTankTM is only about the size of a toaster, making it easy to hang on the back wall under your kitchen bench with minimum fuss.
The 2.5-litre capacity is easily sufficient for most kitchen tasks while reducing the heating requirement and saving you energy costs.
Finger-tip control with a touch-panel display for precise temperature adjustment.
Able to run on a standard electrical circuit drawing 5.6AMPs with an element
size of 1.3KW.
Quiet, energy-efficient operation.
Easy installation with tool-free connections and dry-start protection.
Standard 3-pin plug that plugs straight into a wall socket.
Filtered water... just tastes better!

All InSinkErator instant hot water taps come with an in-line filtration system using replaceable cartridges. The superfine 5-micron filters reduce impurities and odours, giving you better-tasting water for your water bottle, coffee or tea.
The twist-off/twist-on filter is easy to install and designed so the water automatically shuts off when the filter is removed, eliminating the need for a separate shut-off valve. Depending on local water quality and usage volumes, filter replacement is recommended every 6-12 months.