InSinkErator's Hot Taps dispense filtered near-boiling water from an easily installed under-sink hot water tank. The unit produces the perfect temperature for making hot drinks, speeding up the preparation of pasta or vegetables, cleaning dishes and a host of other kitchen tasks.
Near Boiling + Cold Filtered Water Tap
Offering both hot and cold filtered water from the same tap, the HC1100 can produce steaming hot water, as well as safe, filtered cold drinking water on demand.
All InSinkErator Instant Hot Water Taps come with an in-line filtration system using replaceable filter cartridges. This makes the water coming out of them taste a lot better by removing tastes, odour and impurities, giving your cup of tea a better taste!
The filter has been made easy to replace and it is recommended they be replaced every 6-12 months depending on use and incoming water supply, to keep your water quality at its highest level.
RRP – Chrome –
 

$1,649
RRP – Brushed Steel –
 

$1,815
RRP – Matte Black –
 

$1,999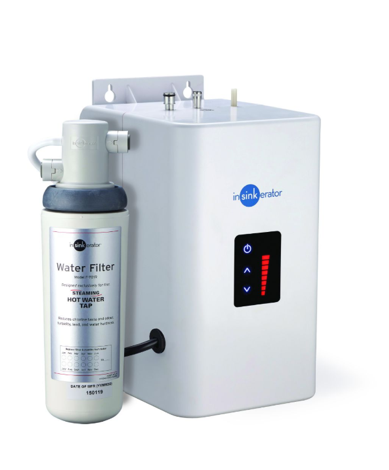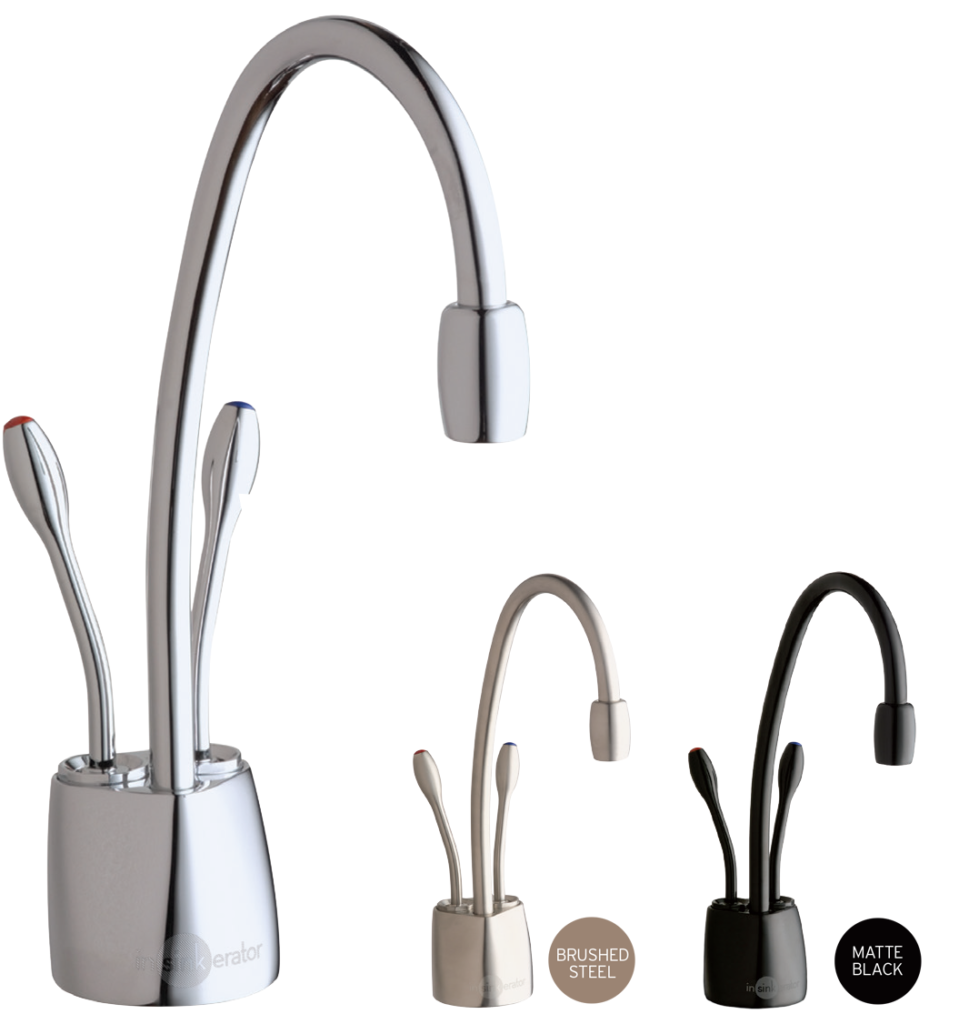 Near boiling steaming hot water instantly
Elegant swivelling spout
Tap insulated from heat
Child-Safe spring-loaded hot water lever 
Gentle touch, two lever dispenser
Scale reduction technology protects heating elements
Energy-efficient & economical, saving both time and money
Easy to install 2.5 litre stainless steel tank fitted under the sink
Shut-off valve in filter head automatically stops water flow
Tap mounted on either the kitchen work surface or sink
(35mm-38mm hole required in bench)
Adjustable temperature dial. (88˚C to 98˚C)
Reduces chlorine, lead, and other unpleasant tastes, chemicals and odours from the water
Plugs directly into electrical socket close to the appliance
Easy to replace filter
2-year in-home warranty – Residential only