InSinkErator's Hot Taps dispense filtered near-boiling water from an easily installed under-sink hot water tank. The unit produces the perfect temperature for making hot drinks, speeding up the preparation of pasta or vegetables, cleaning dishes and a host of other kitchen tasks.
Near Boiling Filtered Water Tap
Turn on the style with the new H3300, a cool, contemporary addition to the InSinkErator range. At home in any modern kitchens, it dispenses steaming hot filtered water using a single handle lever action. The H3300 also benefits from a hot push-lever locking mechanism.
All InSinkErator Instant Hot Water Taps come with an in-line filtration system using replaceable filter cartridges. This makes the water coming out of them taste a lot better by removing tastes, odour and impurities, giving your cup of tea a better taste!
The filter has been made easy to replace and it is recommended they be replaced every 6-12 months depending on use and incoming water supply, to keep your water quality at its highest level.
RRP – Chrome –
 

$1,599
RRP – Brushed Steel –
 

$1,695
RRP – Matte Black –
 

$1,695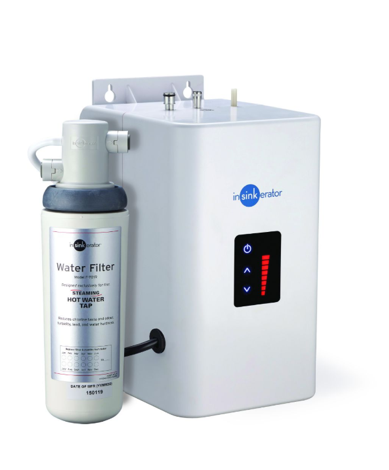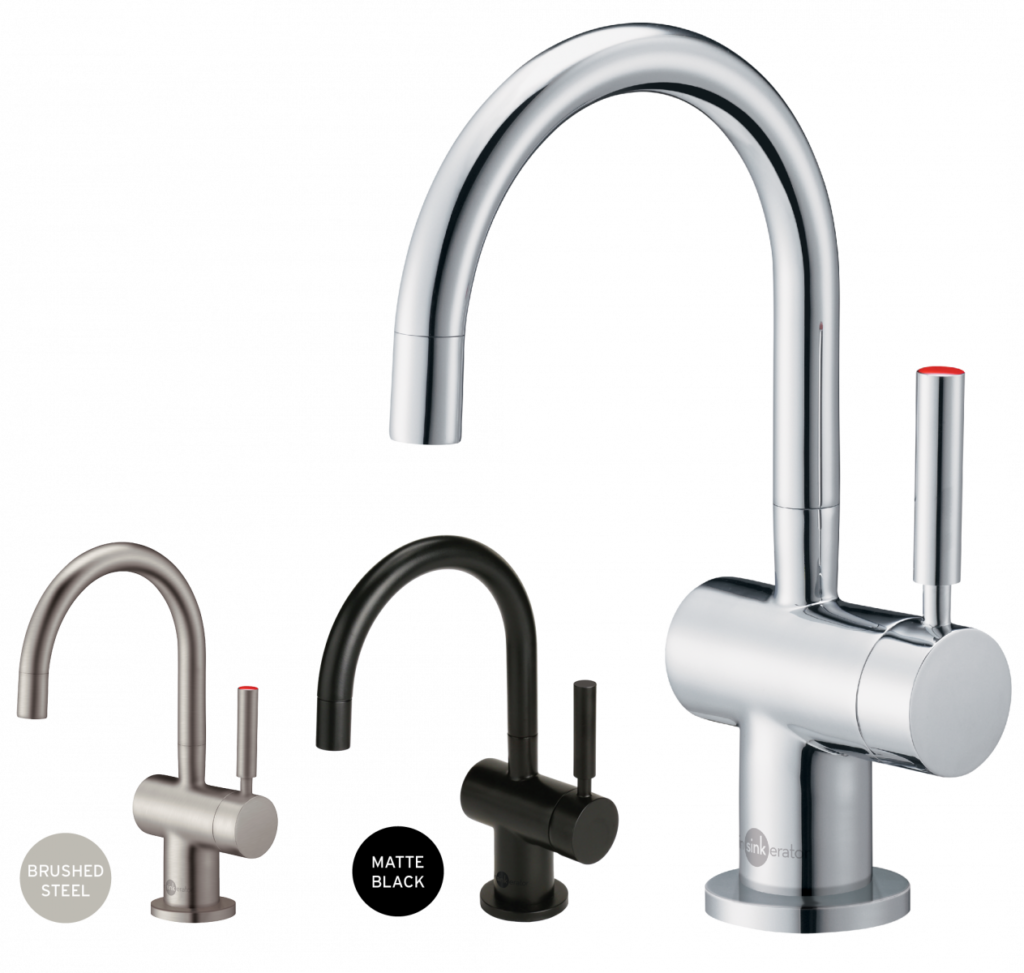 Near boiling steaming hot water instantly
Safe, filtered hot water
Contemporary swivelling spout
Child-Safe spring-loaded hot water lever 
Tap insulated from heat
Scale reduction technology protects heating elements
Energy efficient & economical, saving both time and money
Easy to install 2.5-litre stainless steel tank fitted under sink
Shut-off valve in filter head automatically stops water flow
Tap mounted on either the kitchen work surface or sink
(35mm-38mm hole required in bench)
Adjustable temperature dial. (88˚C to 98˚C)
Reduces chlorine, lead, and other unpleasant tastes, chemicals and odours from the water
Plugs directly into an electrical socket close to the appliance
Easy to replace the filter
2-year in-home warranty – Residential only