New Zealand's food waste disposer
Making kitchens clean, hygienic and environmentally responsible for over 70 years. Food waste disposers a range to suit any lifestyle, making life that little bit easier and better.
Using an InSinkErator food waste disposer keeps food scraps out of your rubbish bin reducing kitchen odors and bacteria – leaving your kitchen cleaner, fresher and more hygienic. Disposal use also decreases the amount of food waste taken to landfills, reducing harmful methane emissions and slowing the acceleration of climate change.
InSinkErator food waste disposers are the best-selling brand in the world, and with good reason: they're the easiest disposers to install and they provide the greatest peace of mind.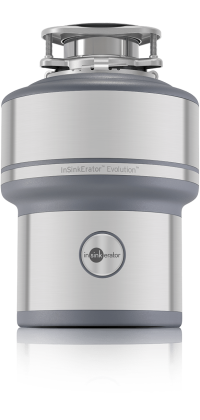 MultiTap Chilled - One tap, multi functions
A water cooler, kettle & mixer tap in one! It's the solution your crowded bench-top has been waiting for.
Now chilled filtered drinking water, filtered near-boiling water, plus standard hot and cold water are all available from a single multi-functional tap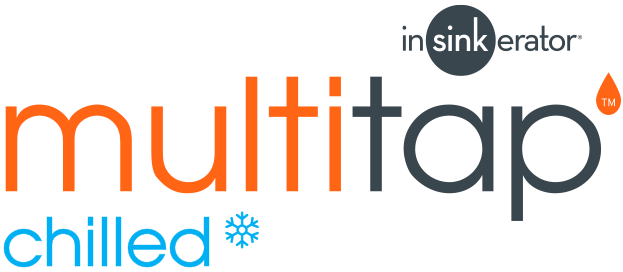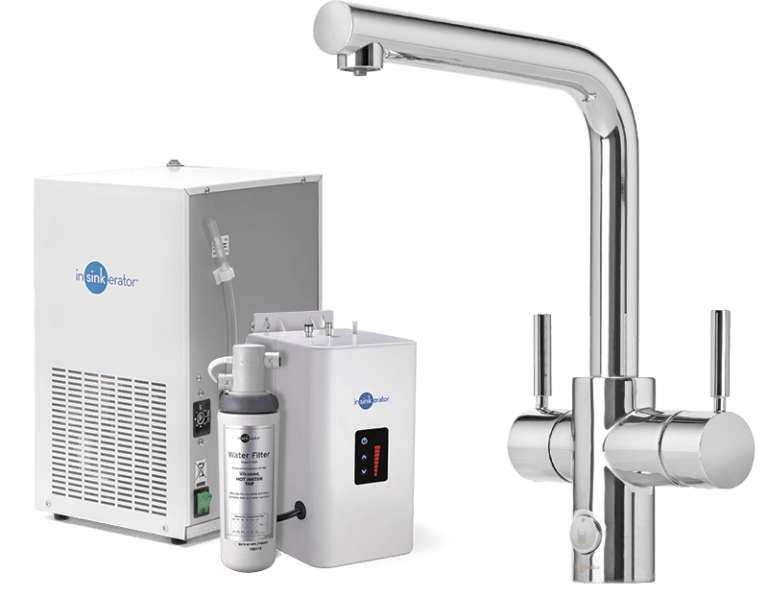 DualTap - The ultimate side tap
The DualTap is the ultimate kitchen side tap. Delivering both near-boiling and filtered chilled drinking water, it's perfect entertaining or just grabbing a quick cuppa or a fresh glass of chilled water.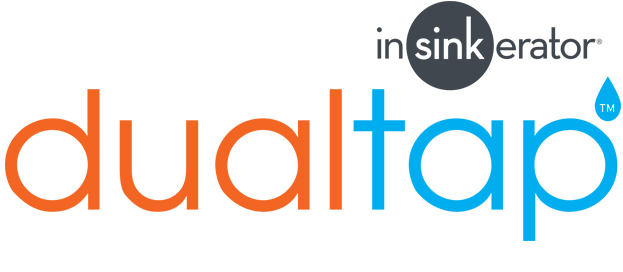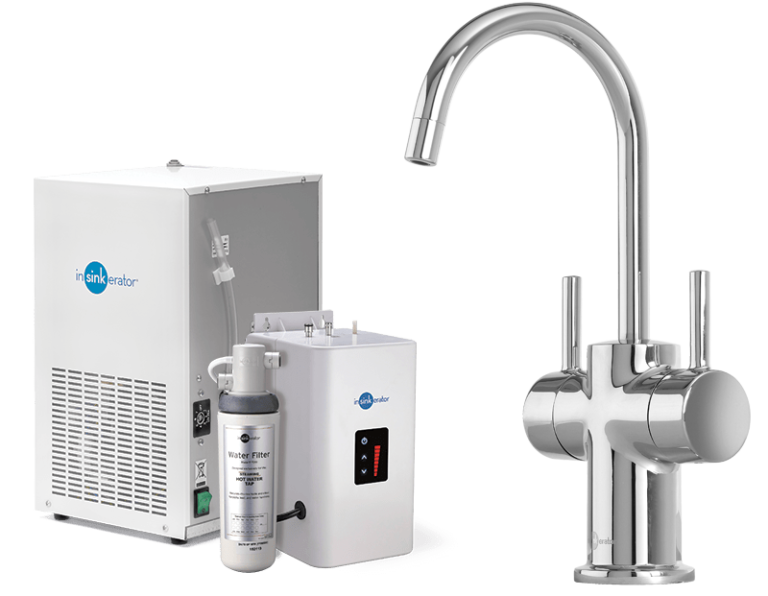 MultiTap - A kettle & mixer tap combined
The InSinkErator® MultiTap System combines a contemporary mixer tap with a near boiling hot water lever to provide standard hot water, filtered cold and 98°C near-boiling water on the spot. It's the modern, elegant sink appliance that unites Italian designed form with multifunction convenience.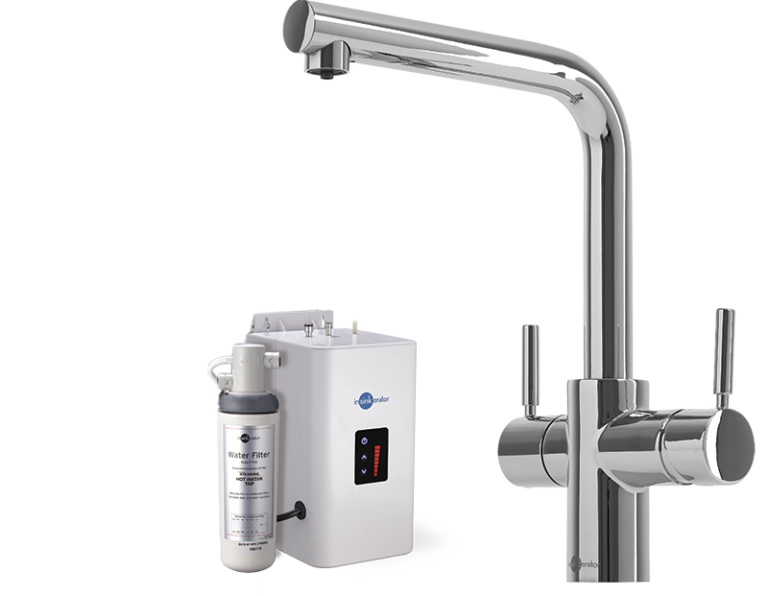 HotTap - Instant hot water taps
InSinkErator's Hot Taps dispense filtered near-boiling water from an easily installed under-sink hot water tank. The unit produces the perfect temperature for making hot drinks, speeding up the preparation of pasta or vegetables, cleaning dishes and a host of other kitchen tasks